The Roanoke Valley Rocks
Public Relations & Public Art Campaign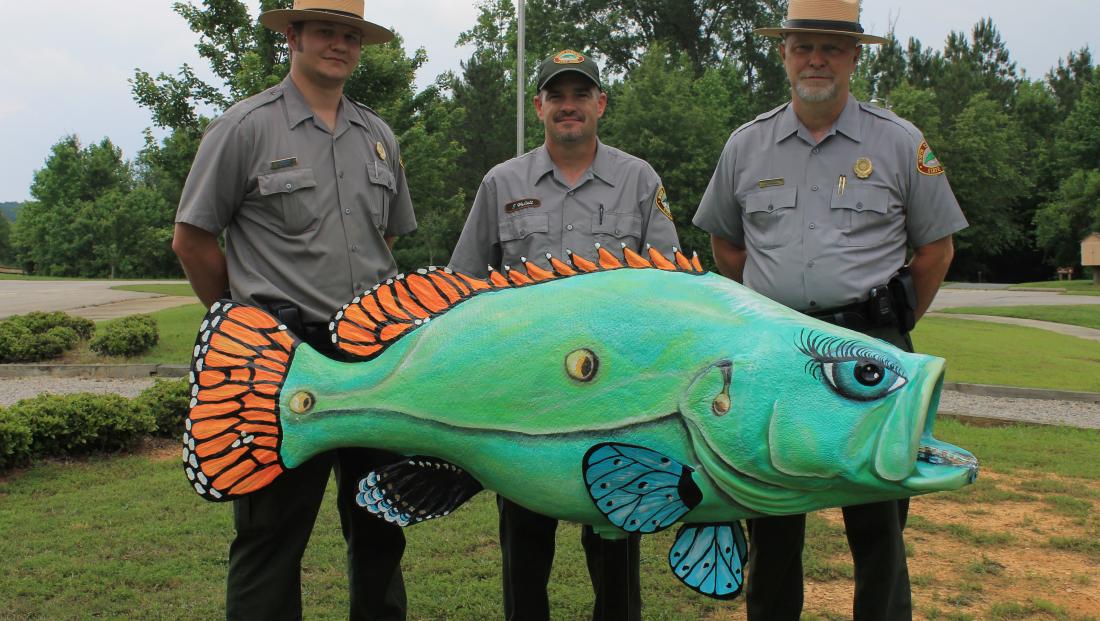 The Roanoke Valley Rocks is a public relations/public art campaign designed to uplift and inspire the Roanoke Valley. The Halifax County Convention and Visitors Bureau is committed to making 2011 the most successful summer travel season on record for our area. True success will require all facets of our community to come together with enthusiasm, dedication to excellence and knowledge of all that our area has to offer.
To that end, the highlight of The Roanoke Valley Rocks campaign will be brightly and creatively painted 72" Rockfish statues that will be installed all around the Roanoke Valley. The Rockfish was chosen as our campaign mascot to pay homage to one of the world's premier sport fish that chooses to return home to the Roanoke Valley each spring. All businesses, organizations and individuals are invited to join the fun! Our intent is for the Rockfish to have a display life of at least three years, beginning June 2011, but we envision these inspirational creatures could remain up indefinitely.
Each location that purchases ("releases") a fish at their location or donates a fish to a location will be promoted on radio, newspaper and the web. Example: ABC business releases their rockfish on Friday. The following Sunday a sponsored feature will run in the Daily Herald with the tag line, "ABC Business Rocks the Roanoke Valley." Their business or organization will be described and featured in the piece, along with a photo of their fish. That following week they will be featured in radio segments on WPTM and on visithalifax.com and RR Spin.
The Halifax County CVB will design a promotional brochure and map, which will lead residents and visitors on a tour of the area, bringing them to your location to enjoy your fish and hopefully your business. Stories will run continually on these colorful and creative fish and on their benefactors!