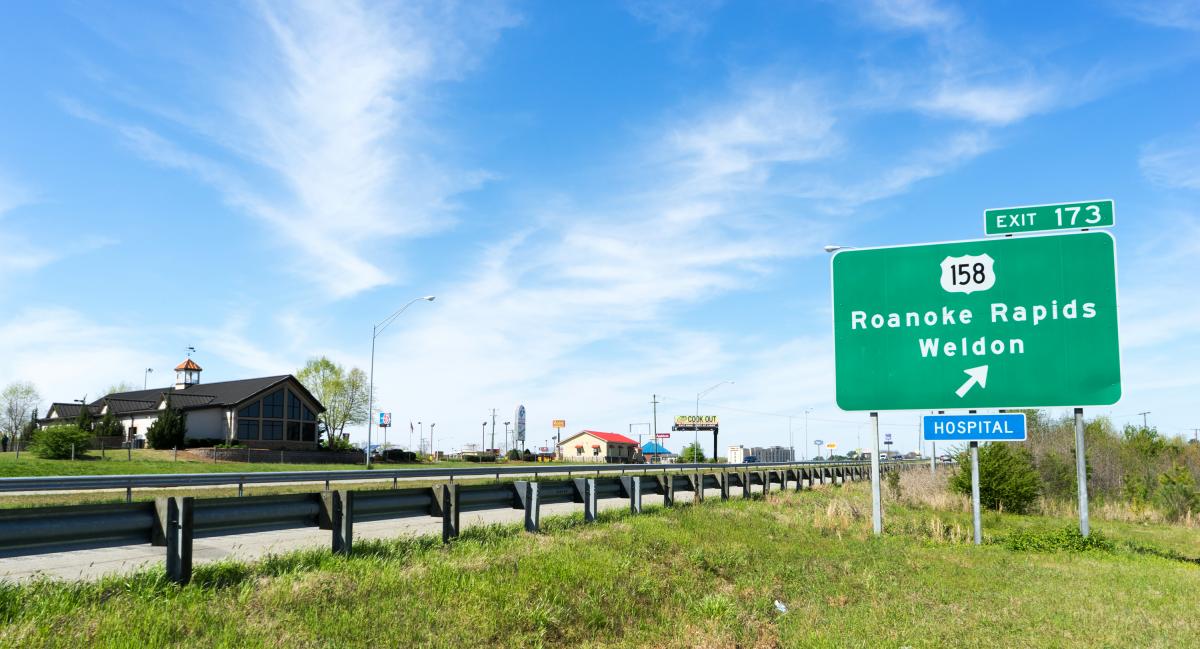 Heading to Halifax County? Whether you're looking for information on the airport, where to find an electric car station, or wondering about the congestion on the highway, we can help you get here! While you're at it, check out all the fun things to do in Halifax County and why stopping may be one of the highlights of your journey.
Halifax-Northampton Regional Airport (KIXA)
700 Gregory Farm Road Halifax, NC 27839 (I-95 Exit 168)
(252) 583-3492
Conveniently located just 5 minutes from Interstate 95, the Halifax-Northampton Regional Airport (IXA) officially opened for business on May 1, 2009. The modern terminal building has a spacious lobby and vending area, visitor information center, operations room, offices, conference room, pilot lounge, quiet room and other facilities. These facilities provide comfortable amenities found at many larger airports.
Electric Car Stations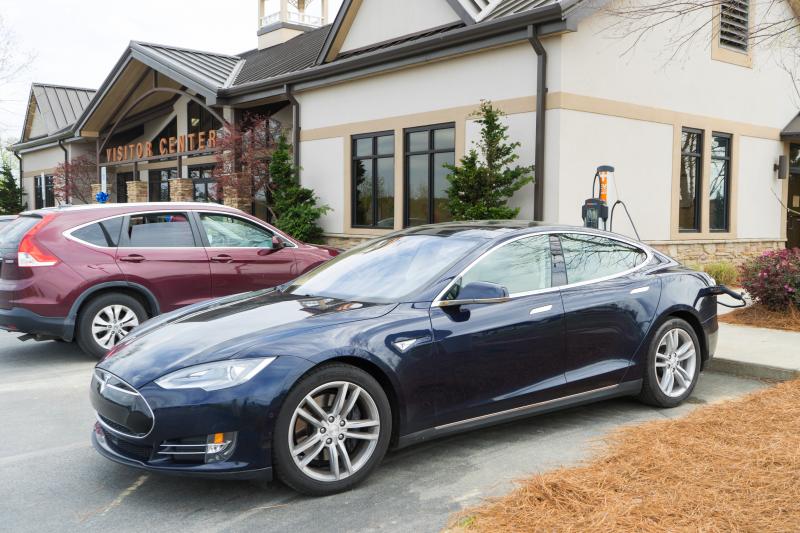 Halifax County has four new locations for electric vehicle charging supported by the chargepoint and Tesla networks. These stations are located at:
The Halifax County Visitor Center
260 Premier Boulevard, Roanoke Rapids NC 27870
Hampton Inn
85 Hampton Boulevard, Roanoke Rapids NC 27870
The Hilton Garden Inn
111 Carolina Crossroads Parkway, Roanoke Rapids NC 2787
Quality Inn (Tesla only)
1914 Julian R Allsbrook Hwy, Roanoke Rapids NC 27870
Please visit www.chargepoint.com or download the chargepoint app available in the apple app store and on google play. From there you will be able to see live availability of each station along with interactive maps to help you get there.
I-95 Traffic News & Alerts
I-95 Traffic Feed
NCDOT - Traveler Information Management System (TIMS). Retrieve real time information on events that cause severe and unusual congestion on NCDOT maintained roadways in North Carolina.
HEAVY TRAFFIC EXPECTED DUE TO THANKSGIVING TRAVEL

Motorists in North Carolina can expect heavy traffic due to holiday travel from
Wednesday, November 21st through Sunday, November 25th.

Most construction projects along Interstate, U.S., and N.C. routes will be suspended from Tuesday afternoon, November 20th, through Monday morning, November 26th.
Construction on I-85 near Virginia has been completed and all lanes are open in this area.
To see traffic conditions from Thanksgiving 2017
click on the links below and press the play button at the bottom left:
Wednesday before Thanksgiving 2017
Saturday after Thanksgiving 2017
Sunday after Thanksgiving 2017
While the maps cannot predict exact amounts of congestion for this year, you can use them as a guide to better time your travel.
Virginia Travel Info
Florida - New Jersey Real Time Travel Info
North Carolina law requires that all vehicle occupants in the front as well as backseat wear their seat belt.
I-40 BUSINESS CLOSED IN WINSTON-SALEM
I-40 Business/US-421 is closed between Peters Creek Parkway (Exit 5-A) and US-52 (Exit 6-A), due to construction. Motorists in Winston-Salem and surrounding areas can expect heavier than normal traffic volumes on I-40, I-74, open sections of I-40 Business, US-52 and other area roads due to the closure.
Motorists are encouraged to plan their travel accordingly, including potentially leaving earlier than normal. Motorists are encouraged to drive safely and obey all posted speed limits.
For more information related to the construction project, detours around the Winston-Salem area, and other traveler information are encouraged to visit the following link to aid in travel planning:
Business 40 Traveler Information
Winston-Salem Business 40 Improvements
---
The left lane is closed 1 mile past Exit 171 (NC-125) to 1 mile past Exit 173 (US-158).
---
The left lane is closed past Exit 98 (Pine Level-Selma Rd.), due to construction.
---
The flyover ramp to I-95 North is closed.
---
The ramp is closed at I-95 Business / US-301 (Exit 56) for bridge construction.
---
The on-ramp to I-95 North at Bagley Road (MM 105) will be closed starting on April4th at 8:00 PM. This ramp will be closed for the duration of the bridge project and will open back up at the end of December 2018. A temporary detour will be in place during this time.
---