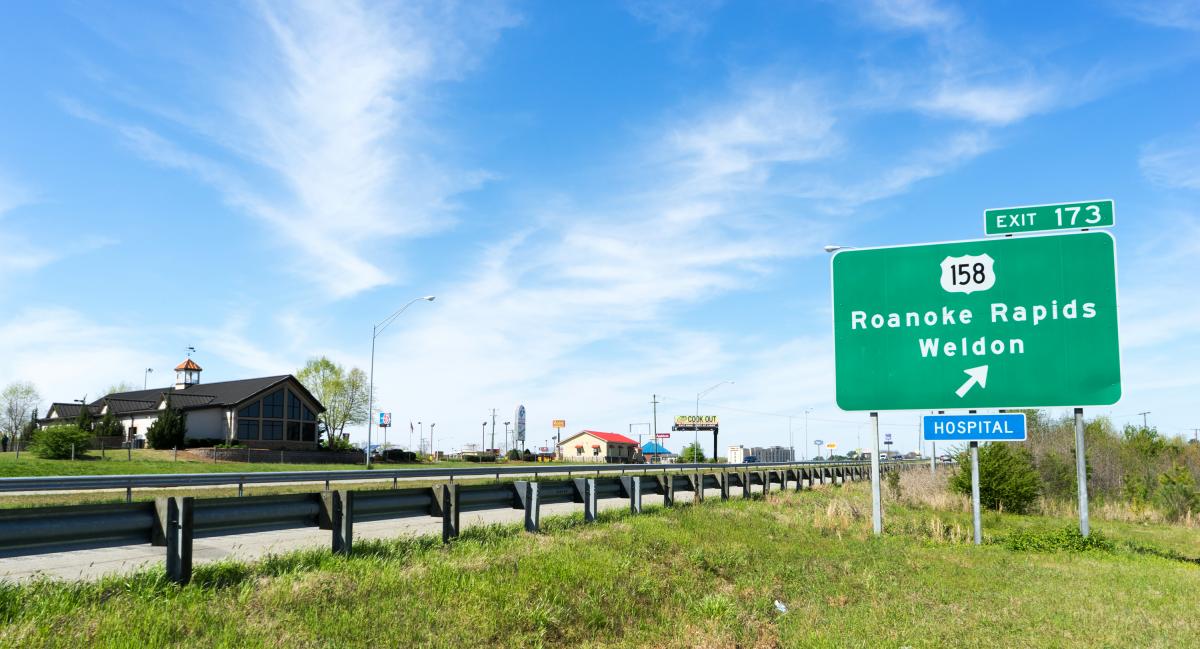 Heading to Halifax County? Whether you're looking for information on the airport, where to find an electric car station, or wondering about the congestion on the highway, we can help you get here! While you're at it, check out all the fun things to do in Halifax County and why stopping may be one of the highlights of your journey.
Halifax-Northampton Regional Airport (KIXA)
700 Gregory Farm Road Halifax, NC 27839 (I-95 Exit 168)
(252) 583-3492
Conveniently located just 5 minutes from Interstate 95, the Halifax-Northampton Regional Airport (IXA) officially opened for business on May 1, 2009. The modern terminal building has a spacious lobby and vending area, visitor information center, operations room, offices, conference room, pilot lounge, quiet room and other facilities. These facilities provide comfortable amenities found at many larger airports.
Electric Car Stations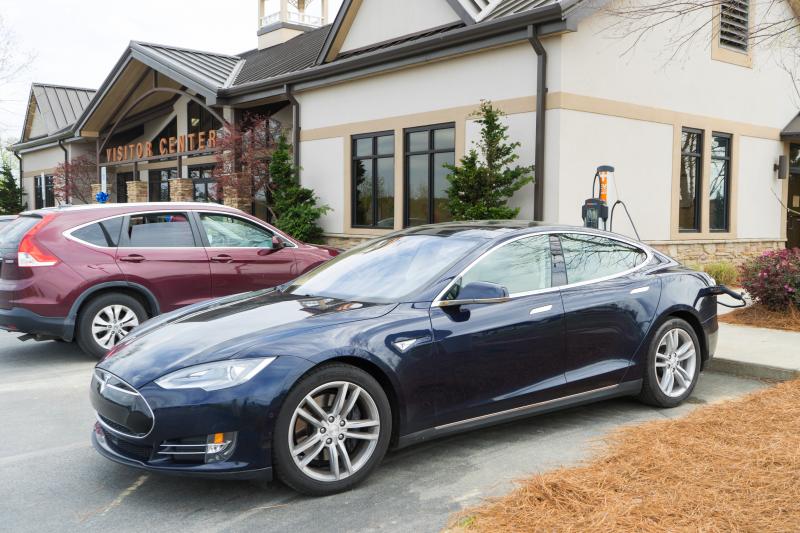 Halifax County has four new locations for electric vehicle charging supported by the chargepoint and Tesla networks. These stations are located at:
The Halifax County Visitor Center
260 Premier Boulevard, Roanoke Rapids NC 27870
Hampton Inn
85 Hampton Boulevard, Roanoke Rapids NC 27870
The Hilton Garden Inn
111 Carolina Crossroads Parkway, Roanoke Rapids NC 2787
Quality Inn (Tesla only)
1914 Julian R Allsbrook Hwy, Roanoke Rapids NC 27870
Please visit www.chargepoint.com or download the chargepoint app available in the apple app store and on google play. From there you will be able to see live availability of each station along with interactive maps to help you get there.
I-95 Traffic News & Alerts
I-95 Traffic Feed
NCDOT - Traveler Information Management System (TIMS). Retrieve real time information on events that cause severe and unusual congestion on NCDOT maintained roadways in North Carolina.
TRAVEL NOT ADVISED IN PORTIONS OF SOUTHEASTERN NORTH CAROLINAI-95 REOPENS IN NORTH CAROLINA
All of I-95 is now open in North Carolina.
US-74 is now open from I-95 to Wilmington.
US-70 is open between I-95 and the coast with one lane closed in each direction in Kinston.
I-40 remains closed from NC 41 (Exit 385) to Wilmington.
Travel in much of southeastern NC is still affected by flooding.
Motorists may reach these cities by the following routes:
Wilmington
from the south via US 17
from the north via I-40 east to NC 24 east (Exit 373) to US 17 south
from Fayetteville via NC 87 to US 701 south to NC 211 east to US 74 east
Jacksonville via I-40 to NC 24 (Exit 373)
Kinston via NC 11 south from Greenville
New Bern via US 17 south from Washington
Havelock and Morehead City via US 17 in Washington to New Bern, then take US 70 East

NCDOT advises motorists to avoid unnecessary travel in the following counties:
Brunswick, Columbus, Duplin, Pender, Robeson, Sampson, and Scotland due to the flooding and/or washout of multiple North Carolina and secondary routes.
Bladen and Wayne due to the flooding and/or washout of multiple major travel routes.
Although water has receded on some roads, the roads and bridges may be damaged and the road closures are still in effect. Signage should be adhered to. DO NOT GO AROUND OR MOVE BARRICADES. If a road is closed it is closed for a reason.
List of Roads Affected by the Storm and Roadway Conditions by County
For the latest on hurricane response visit
ReadyNC.org
NCDOT Press Release
Note: On the map below, if the road is purple there is not enough data to provide speed information on that segment of road.
Red and white striped lines mean the road is closed.When roads are estimated to reopen in 2099 this means that the reopening time is undetermined at this time.
---
Lane closures on I-95 North and I-95 South will be set up from September 23rd through September 29th from 7 PM until 7 AM between MM 100 and MM 103. The lane closure will extend between 2 and 3 miles depending on the work being performed.
---
Left Lane closures will be installed between mile marker 105 to 106 North bound and South bound from Monday at 6:00 AM, September 24th, and will remain in place until Saturday, September 29th, at 5:00 PM.
---
The on-ramp to I-95 North at Bagley Road (MM 105) will be closed starting on April4th at 8:00 PM. This ramp will be closed for the duration of the bridge project and will open back up at the end of October 2018. A temporary detour will be in place during this time.
---