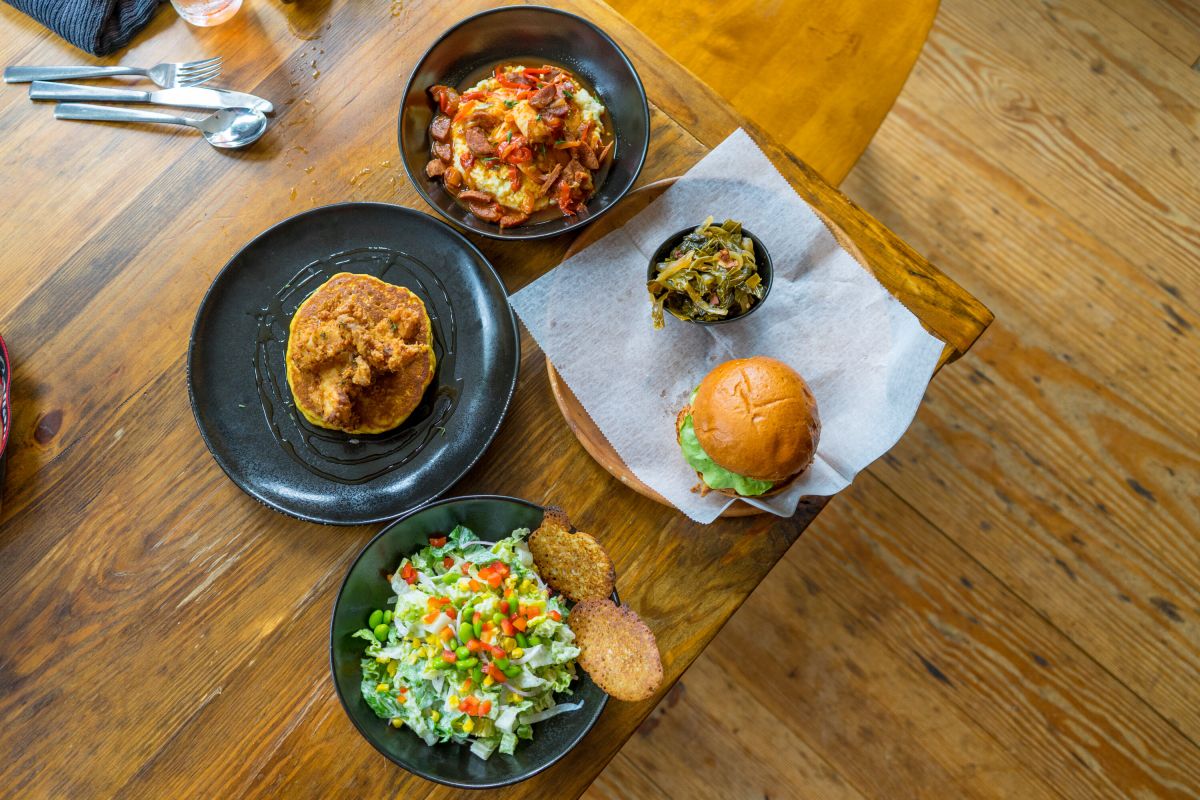 When it comes to food, Halifax County's variety is unmatched! From traditional southern cuisine, North Carolina barbecue, 50's style classics, ethnic cuisine, and most major "fast food" restaurants, we have it all.
Long known for its agricultural production, Halifax County is now booming with restaurants making connections with local farmers. We were 'Farm to Table' before it was a trend! The Hen & The Hog in The Town of Halifax, dishes are created from unique NC products and hidden food gems that exist in every corner of North East North Carolina. They curate and masterfully create modern interpretations of Southern cuisine. The restaurant is located in an early 1900's National Historic Register building. Originally a hardware store, the two-story space has been restored and designed to reflect a rustic-chic, American Independence style.
Local food can be found in many of our restaurants. If you are looking for a "meat & three," check out Oscars. Locals call this their "personal kitchen," and some go for breakfast, lunch, and dinner! Halifax County, in Northeast NC, is located adjacent to I-95. The community greets thousands of visitors each year, and these travelers are looking for authentic local food. The combination of memorable food and unique design concepts are making their way into the hearts of locals and destination diners.