Halifax County CVB Receives Top Honors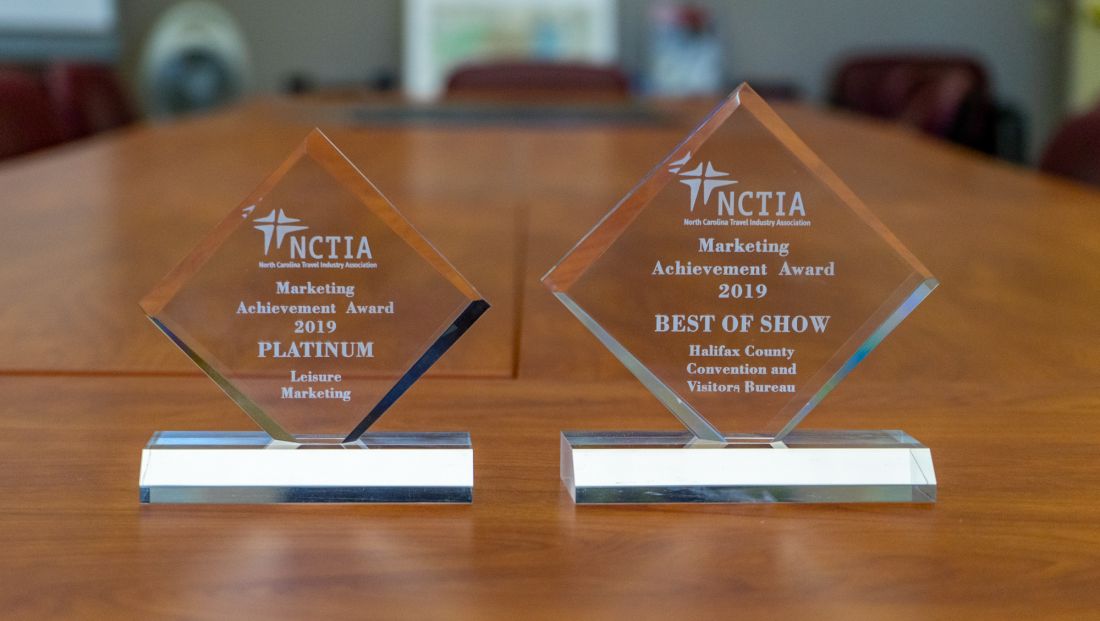 The Halifax County Convention & Visitors Bureau received the top honors statewide from the North Carolina
CONCORD, NC (September 13, 2019) – The Halifax County Convention & Visitors Bureau received the top honors statewide from the North Carolina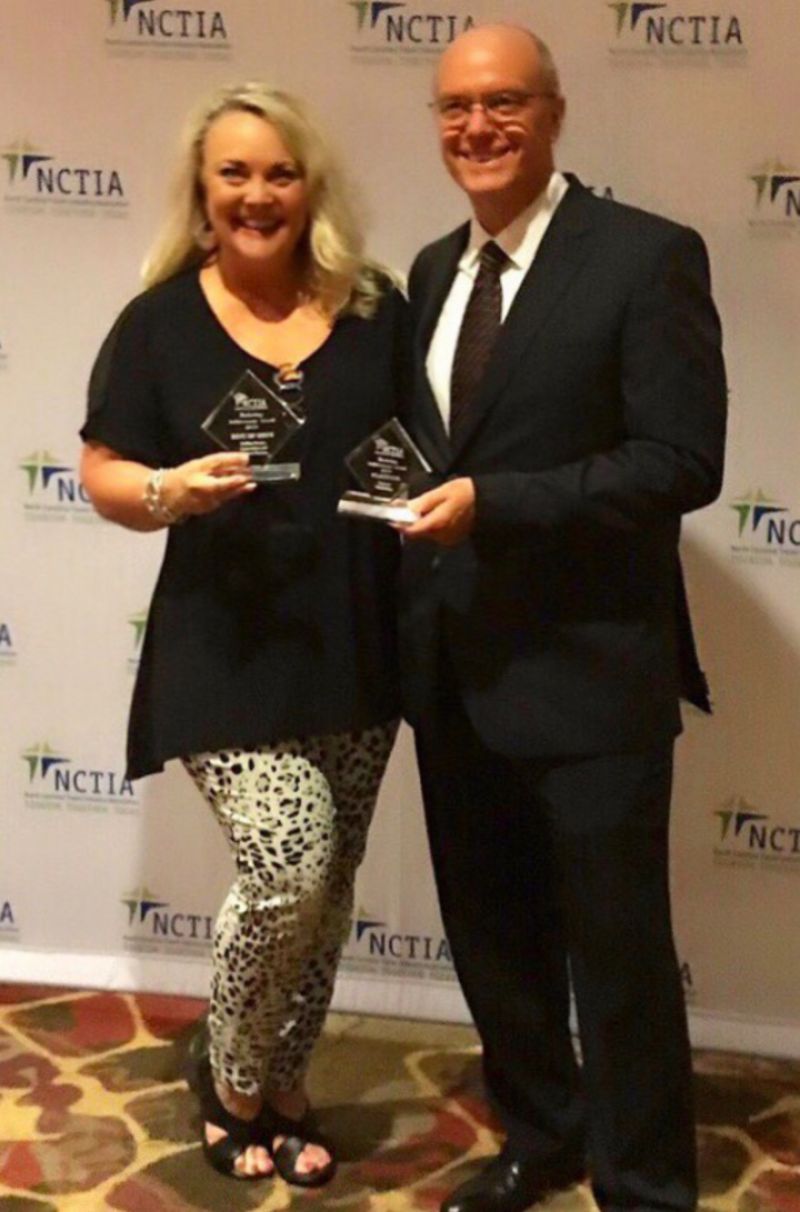 The Halifax County Convention & Visitors Bureau received the top honors statewide from the North Carolina Travel Industry Association (NCTIA). The bureau won the "Platinum Award for Marketing Achievement in Leisure Marketing" and the top honor of "Best in Show Award," all for their innovative and multifaceted, "Are we there yet?" campaign.
The campaign, which included the build and operation of a Visitor Center Dog Run adjacent to I-95 and the marketing of the park, was a first of its kind in the state. The goal was to drive travelers off I-95 into their Visitor Center and entice them to stay in the area longer and increase visitor spending.
"We were starting to see impressive research on people traveling with their pets and decided to make our exit pet-friendly and actually build a Dog Run at our Visitor Center adjacent to and visible from I-95," Lori Medlin, President & CEO of Visit Halifax, stated. "Many visitors told us this was the first such amenity they had seen adjacent to I-95. We married the build of the Halifax County Visitors Center Dog Run to a promotional campaign aimed at visitors traveling with their pets. We created billboard, social media, and print campaigns around the slogans Everything you need for you…the kids…and the Dog! and Are we there yet? We made sure to build a presence on digital media channels geared to travelers with pets. We also featured our pet-friendly accommodations wherever possible." she explained.
Recipients were honored during NCTIA's annual conference which was held in Concord on Thursday. The purpose of the Tourism Achievement Awards is
to honor and showcase innovation, best practices, creativity and the results accomplished through the tourism industry's marketing efforts.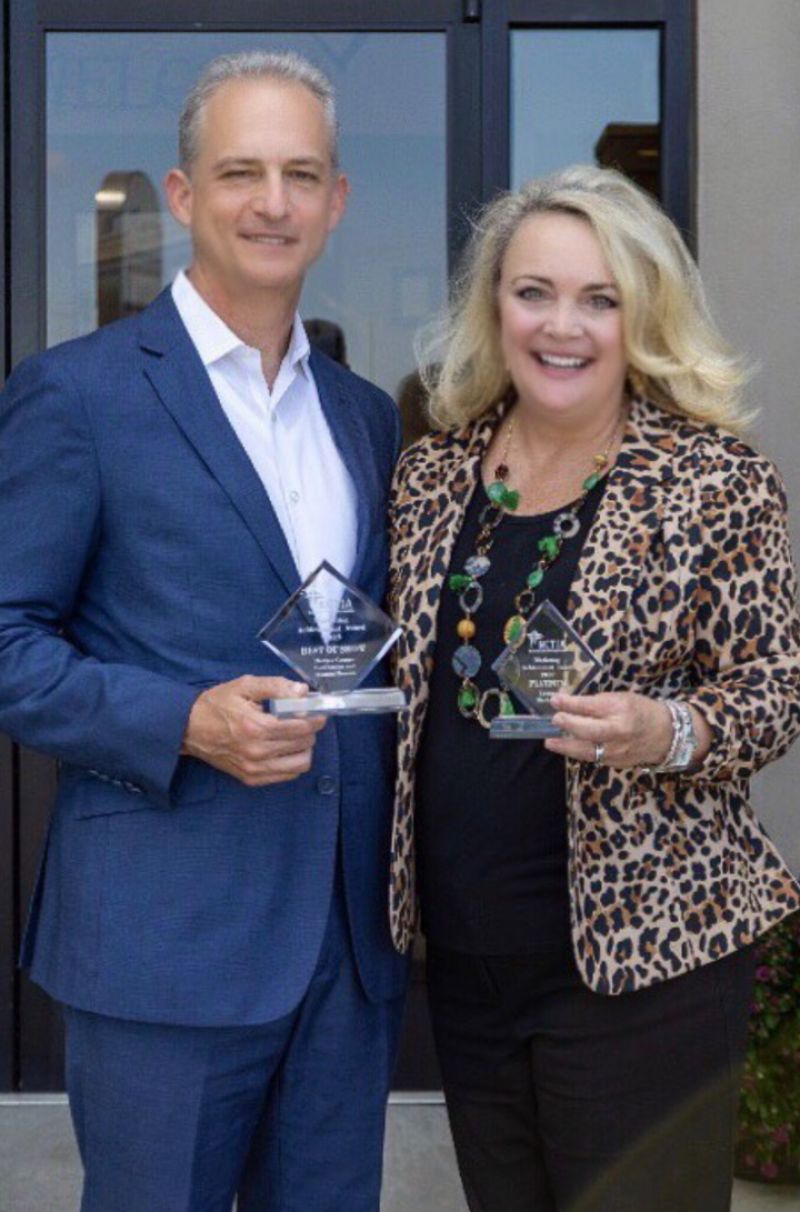 The Halifax County CVB has certainly led the way with the innovative build of the Halifax County Visitors Center Dog Run and the "Are We There Yet" marketing campaign. "This impressive, multifaceted approach has more than doubled the visitation at their visitor center," Mark Shore, Director of Marketing for Visit NC, stated while presenting the award. The new dollars visitor spend in the surrounding communities does much to support local businesses.
To learn more about the North Carolina Travel Industry Association, visit nctia.travel.
About the Halifax County Convention and Visitors Bureau
As a destination marketing organization, the HCCVB is dedicated to promoting Halifax County as a visitor destination. We also represent and support the interests of the local tourism industry and promote public awareness of the importance of tourism. In 2018, tourism generated $101.45 million in visitor spending in Halifax County. For more information, please www.visithalifax.com or find us at @VisitHalifax on Facebook, Twitter and Instagram.
###
Media Contact:
Lori Medlin, CDME
President/CEO Visit Halifax
800-522-4282