Fairfield By Marriott Inn & Suites Breaks Ground in Weldon, NC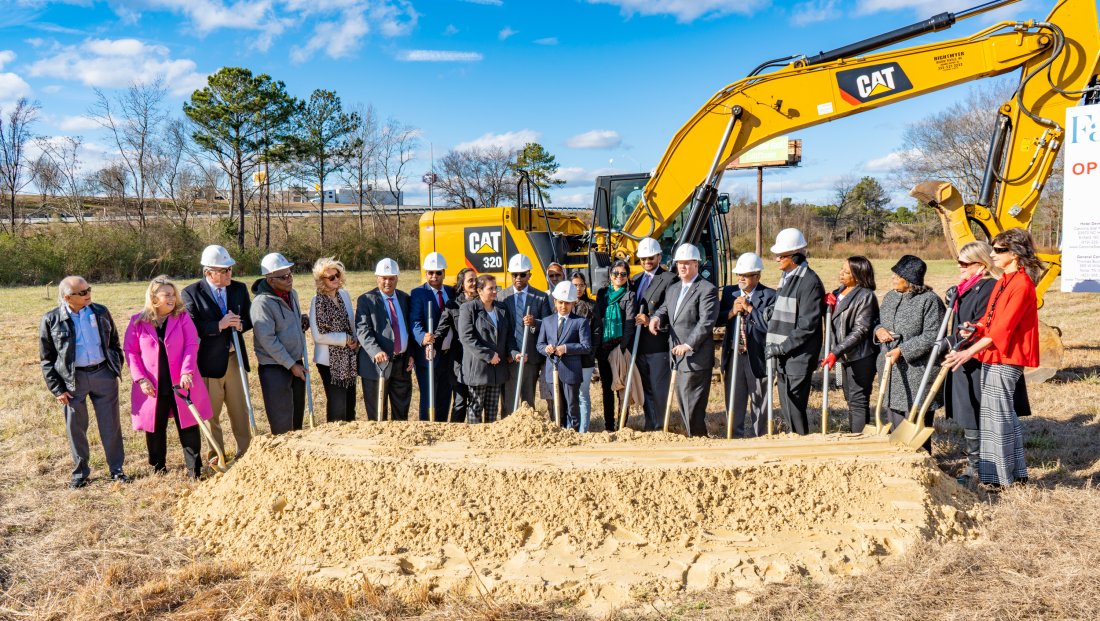 Weldon, NC – North Carolina-basedCarolina Star Hotels, a hospitality and management company focusing on development along the I-95 corridor, broke ground today on a Fairfield by Marriott Inn & Suites at I-95 Exit 173 in Weldon, North Carolina. This will be the first Marriott property to open in Halifax County, NC, representing a $12 million investment in the area. Weldon is a prime location for this new property with its proximity to I-95 and the Roanoke River.
Vish Pathak, Chief Executive Officer of Carolina Star Hotels, stated, "This is a great day for Carolina Star Hotels. We are confident that this location and this brand are a winning combination." Pathak added, "The contemporary style and exceptional brand recognition of Fairfield Marriott will serve the area's growing business and leisure travelers' needs. Our team, including Harry Singh, CFO, and Ajit Patel, Operations Manager, appreciate Scott Aman's support and vision for this property. We are also grateful for our local partners Cathy Scott with Halifax County Economic Development and Lori Medlin with the Halifax County Convention & Visitor's Bureau. Their assistance and support has made us feel welcome in Weldon and Halifax County."
The five-story Fairfield by Marriott Inn & Suites Inn will feature 97 guest rooms, a fitness room, complimentary breakfast, a 24/7 market, meeting space, a workspace, and free WiFi.
The I-95 Exit 173 site is a 13.7-acre prime commercial site with high visibility along Interstate 95. The new hotel project will encompass 2.045 acres and is expected to stimulate other business opportunities at the site.
Hugh Credle, Mayor of Weldon, commented, "Today's groundbreaking is another sign that the Town of Weldon is open for business. We are grateful to Scott Aman for his vision in developing this site, to Carolina Star Hotels for their investment in Weldon, and to the many other partners that have helped make this project a reality."
NC Representative Michael Wray believes this project will help stimulate additional visitors and investment to the area. "The Marriott brand will help pull even more people off Interstate 95, which will be a benefit to all the businesses in the area," commented Wray.
Construction of the hotel project is expected to be completed in the first quarter of 2024. Rightmyer Construction, Inc. of Roanoke Rapids will be the site contractor. Thomas Builders, Inc of Niota, TN will be the general contractor. Lemberg Architects & Associates of Conyers, GA will be the architect.