The Mighty Roanoke River: A Photo Essay
As seen in Our State Magazine - March 2021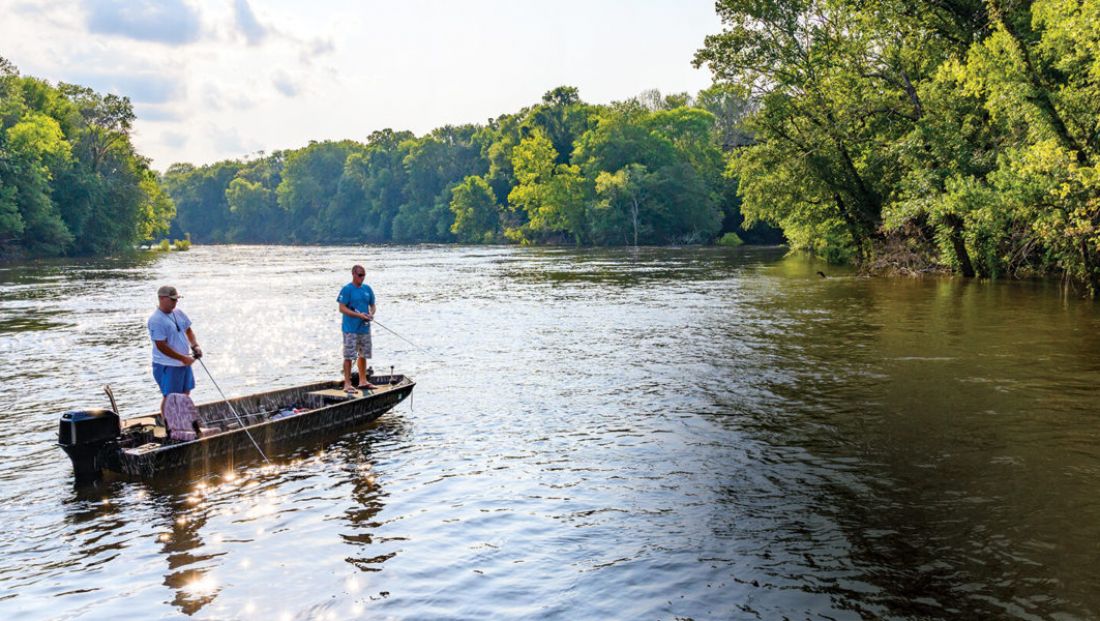 The Roanoke begins in the Blue Ridge Mountains in Virginia and travels more than 400 miles before emptying into Albemarle Sound, linking countless lives along the way. Follow along as a native son traces the river's path through northeastern North Carolina, sharing stories of the Roanoke he knows and loves.
Finding the Flow
With a drainage area of almost 10,000 square miles, the Roanoke River is bigger than all the other North Carolina river basins — only the Cape Fear comes close. The catch is that all of the more than 9,000-square-mile Cape Fear basin is within North Carolina, while most of the Roanoke pulls Virginia's Blue Ridge waters our way, with just over one-third of the Roanoke actually in our state. The Dan River, part of the Roanoke's headwaters, drains some of North Carolina over by Mayodan and Hanging Rock and the Sauratown Mountains. Then, it joins the Roanoke east of South Boston, Virginia, on its way back here by way of Kerr Lake, Lake Gaston, Roanoke Rapids Lake, and the lower Roanoke below the rapids: through Weldon and Halifax, down around Occoneechee Neck, beneath Rainbow Bluff, past riverports Williamston and Plymouth, and around the Purchace Islands on its way to the great Albemarle Sound, which, for good reason, was known long ago as the Sea of Roanoke.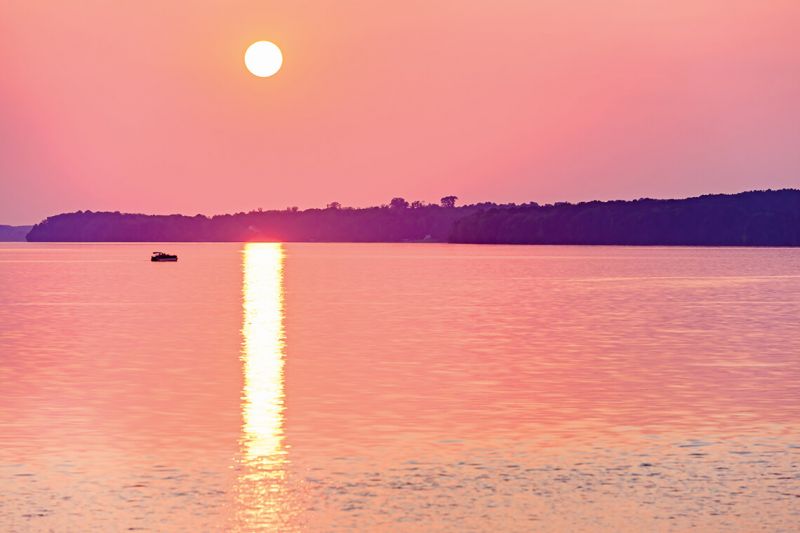 Roanoke Rapids Lake
Though smallest in the chain of three Roanoke River impoundments (including Kerr Lake and Lake Gaston above it), the hydroelectric station at the Roanoke Rapids Lake Dam can generate 95 megawatts of power — 42 percent as much as the far larger Lake Gaston's 224-megawatt output. And Roanoke Rapids Lake draws folks who appreciate the relative quiet and the many coves of its 47-mile shoreline. I have seen men fishing happily from the willow bushes where a road dead-ends into the lake's south side, hoping for bream and crappie and catfish well on into the night.
Click here to see the whole story on OurState.com
This story was published on Mar 02, 2021