Experience Prelude to Liberty at Historic Halifax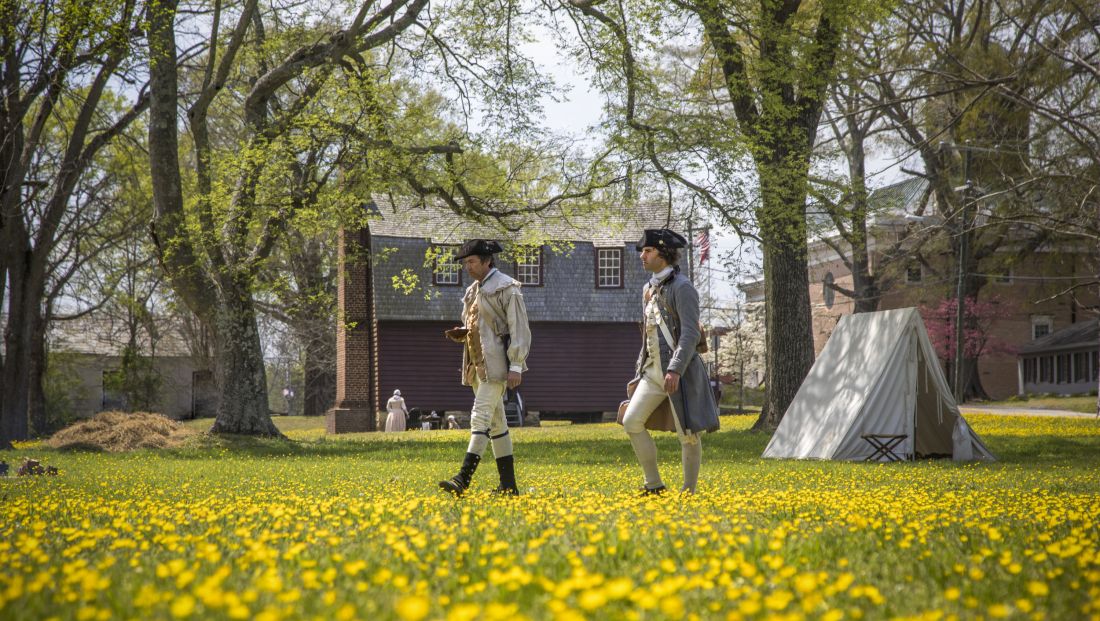 Make your plans now to spend a weekend in Halifax, North Carolina, and experience a Prelude to Liberty on April 9, 2022!
In April of 1776, North Carolina's Fourth Provincial Congress met in Halifax and would help decide the future of the American rebellion. With the adoption of the Halifax Resolves, North Carolina chose liberty from Great Britain, and what began as a revolution soon became a war for independence. Witness the events that took place in Halifax during the early days of the American Revolution. Living history activities, military encampments, and weapons firing demonstrations will help visitors experience a Prelude to Liberty!
During your visit, consider including a stop by Halifax Studios, just down King Street from Historic Halifax. This is a multi-purpose space that hosts artists, creators, and makers. They will be offering "paint your own pottery" on April 9. Fun for adults and children, you can choose your own projects, a custom pet food or water bowl, a beautiful serving platter, a mug, a vase, or many other pieces are available. Contact them to reserve a space, or just walk in! (252) 801-1738.

Make your reservations early for lunch or dinner at The Hen & The Hog. Their locally sourced and Southern-inspired menu will delight you. Visit www.thehenandthehog.com or call (252) 583-1017
Stop by Two Doors Down for a delicious coffee and house-made desserts, a snack, or something to grab and go for lunch. It's located at 20 South King Street in the heart of Halifax.
Stroll the newly reborn King Street for after-dinner drinks at The Trophy Room and shopping at the Bass House. Bass House is housed in a beautifully restored, early 1900s building that's worth seeing on its own. Shop a variety of local merchants' products, including handmade goat milk soaps, lotions, and pottery made next door in Halifax Studios.
When your day is complete, find your perfect overnight accommodations at www.visithalifax.com/stay.
Historic Halifax
25 St. David Street | Halifax, NC 27839
(252) 583-7191