A Guide to Downtown Roanoke Rapids
This historic, riverside town in Halifax County is surrounded by outdoor adventures, but the best way to start exploring is a simple stroll down charming and historic Roanoke Avenue.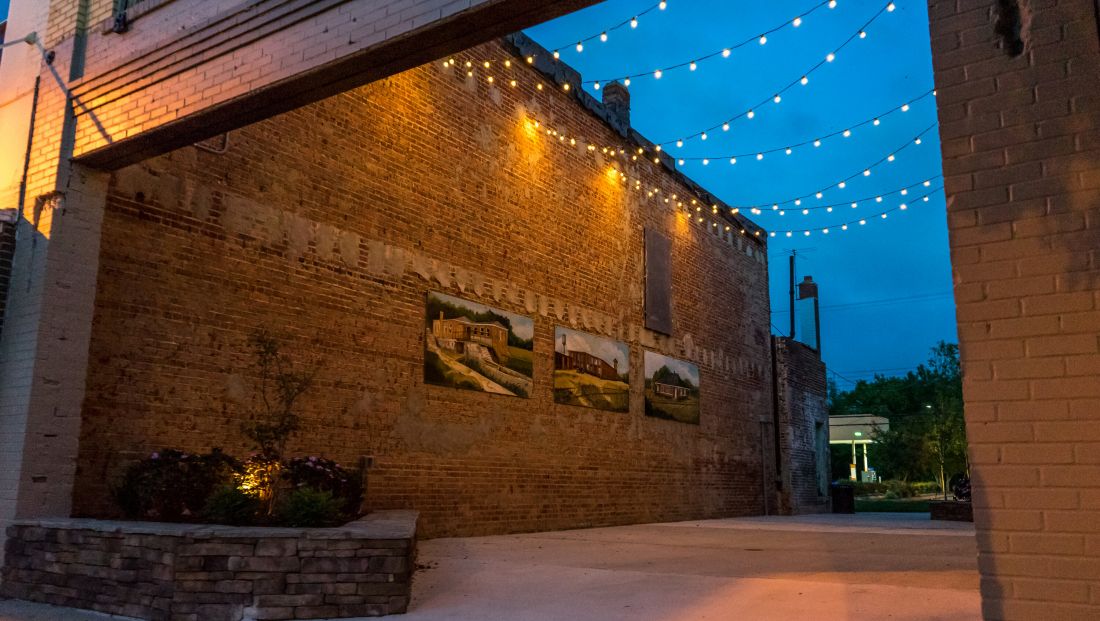 Situated along the mighty Roanoke River and close to Medoc Mountain State Park and Sylvan Heights Bird Park, Roanoke Rapids blends the charm of a historic downtown with the adventure of an outdoor outpost — which makes it the perfect place to visit on a day trip.
But before you head off to explore the great outdoors surrounding this Halifax County town, take a trip down Roanoke Avenue, a quintessential Main Street, to visit quaint shops, tasty restaurants, and notable old homes that have a surprising backstory. Plus, discover surprising stops like 1026 Roanoke Avenue, an urban green space with a trio of murals showcasing the town's rail, river, and textile heritage, and explore the historic Roanoke Canal by bike. Ready to get started?
Plan your adventure … with caffeine, of course
Start your day with coffee and pastries from The Mill Coffee & Eatery, the newest addition to Roanoke Avenue.
In addition to serving up delicious bagels, muffins, soups, sandwiches, and specialty coffees, the mission-based café works in partnership with Vocational Rehabilitation Services to provide jobs to individuals with developmental and intellectual disabilities. It's coffee with a cause — and the perfect spot to fuel up for a day of exploring.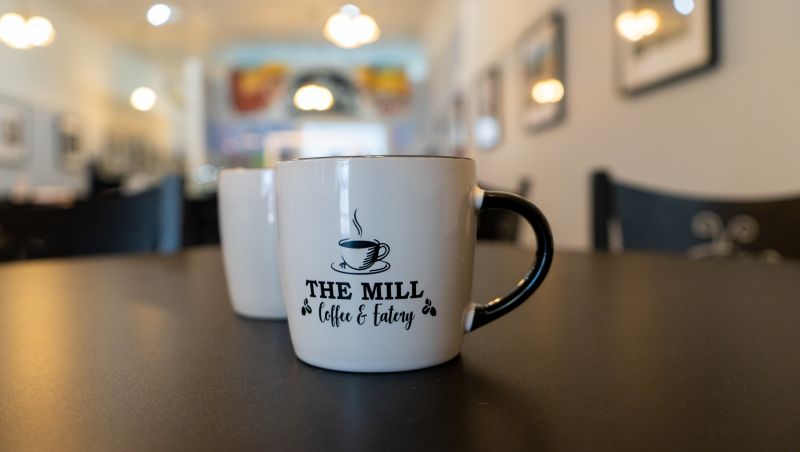 Take a bike trip back in time
The Roanoke Canal powered the development of Roanoke Rapids. Constructed in 1823 to establish a trade route between the Blue Ridge Mountains and the Atlantic Ocean, the impressive example of primitive engineering still stands.
The Roanoke Canal Museum and Trail, located in the 1850s power plant, explains how the canal went from transporting ships and powering local mills and mill villages to obsolete. Stop in to learn about the history of the canal and then follow the 7.5-mile Roanoke Canal Trail that runs alongside the canalbed to see architectural features like the original aqueduct and the stone bridge.
"You can see it now just as it was 200 years ago," says Ryan Newsome, the cultural resources leader for the museum. "It's a place where you can read about history and then go outside to see it."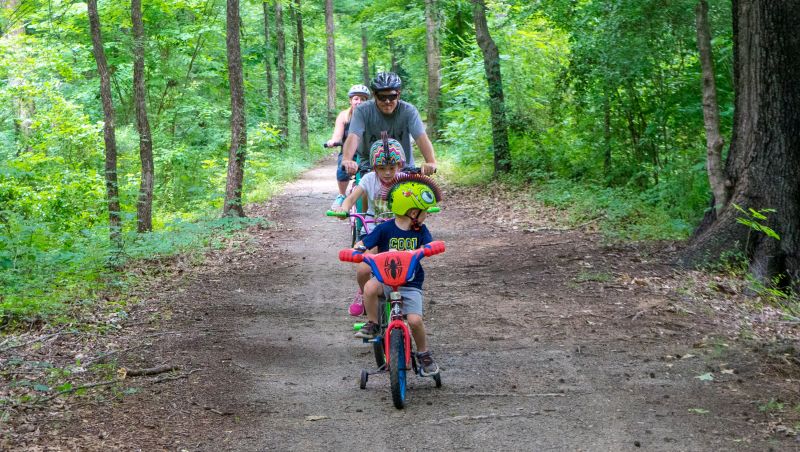 Refuel and recharge with delicious food
After working up an appetite pedaling along the Roanoke Canal Trail, make your way up Roanoke Avenue into the heart of downtown and grab a bite at Oscar's Restaurant, Carini's Italian Restaurant, or O Aetos.
The trio of local favorites are known for their casual atmospheres and delicious dishes. Order Southern favorites like fried chicken, hamburger steak, or beef livers at Oscar's; sample pizzas and pastas at Carini's; or head to O Aetos for a taste of the Mediterranean with Greek dishes like chicken souvlaki and spanakopita. Just be sure to leave room for dessert — the baklava at O Aetos is a must.
Take part in a little retail therapy
Work off lunch with a stroll along Roanoke Avenue, where local shops are the heartbeat of downtown.
A stop at Rivertown will make you want to redecorate your entire house. Tony Hall and Ed Williams search near and far to source an ever-changing selection of new, refinished, and vintage furniture, from upholstered parlor chairs, distressed buffet, and wrought iron mirrors to church pews, corbels, and amazing artwork.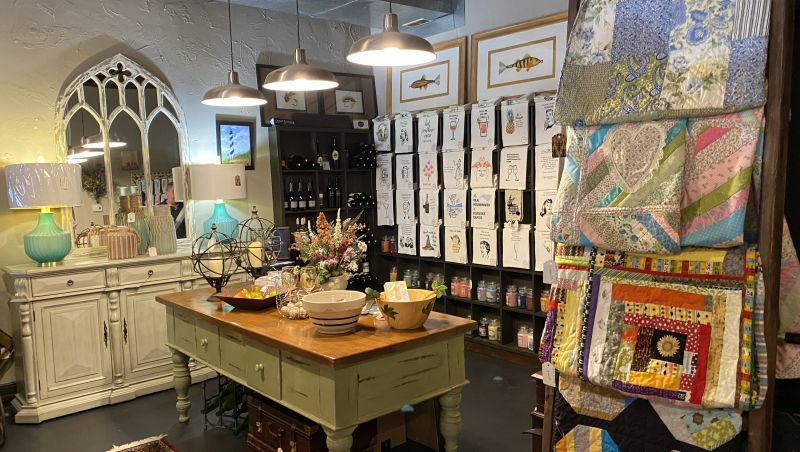 The shop also stocks local food and wine selections — and hosts wine tastings in the store — to ensure you find the right souvenir to remember your trip.
"We try to keep North Carolina as a focal point and feature a lot of local artists and specialty food items," Williams says. "We want people to come into the store and say, 'I can't believe we have a store like this in Roanoke Rapids.'"
Ready to get into the spirit? Rivertown is always dressed for the holidays and features an assortment of new and vintage Christmas treasures that turn every shopping trip into a festive adventure.
For clothing, head to The Quality Shop, which was established in 1904 and is a longtime downtown favorite. Browse racks of contemporary, colorful women's clothing and accessories for a special piece — or a total wardrobe refresh. Owner Lisa Smith describes the collection as "blue jeans to grandmother of the bride." Plus, the customer service is top-notch.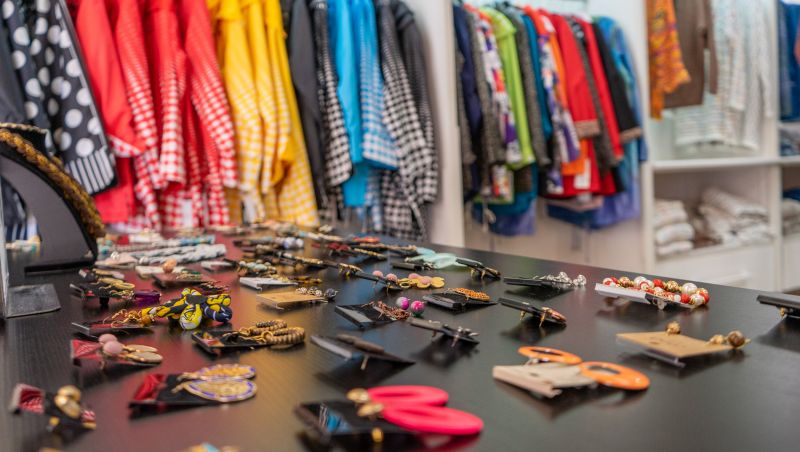 Look for homes from history
As you walk down Roanoke Avenue, be on the lookout for Sears, Roebuck and Co. kit homes.
Between 1908 and 1940, the retailer sold more than 70,000 kit homes. Today, a total of 67 kit homes are still standing in Roanoke Rapids — more than any other community in North Carolina. Several models were built in the original mill villages.
"The textile mills and the kit homes helped build Roanoke Rapids in the early 1900s," explains Lori Medlin, president and CEO of the Halifax County Convention and Visitors Bureau. "There's even a Pomona — a California-inspired bungalow — among our collection."
Many of the Sears, Roebuck and Co. kit homes located along Roanoke Avenue in downtown have been lovingly restored. Can you spot them? Hint: Traditional architectural features include distinctive decorative columns, porch awnings, and five-piece eave brackets.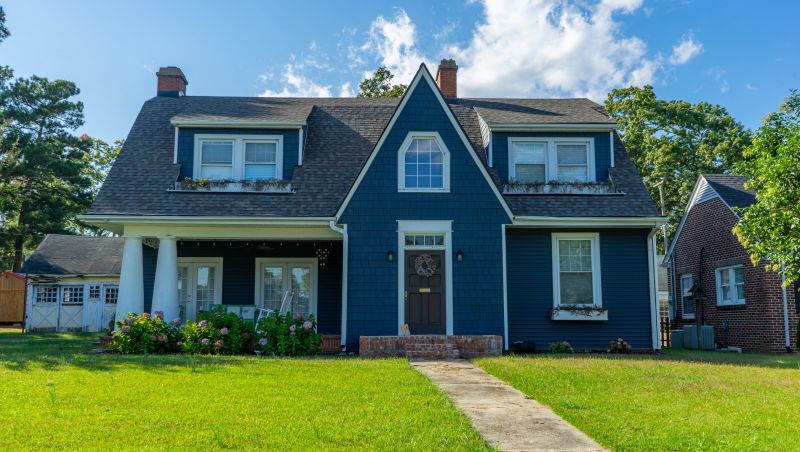 This story by Jodi Helmer was featured on Our State Magazine's website in November 2020.