Best Camping on the Roanoke River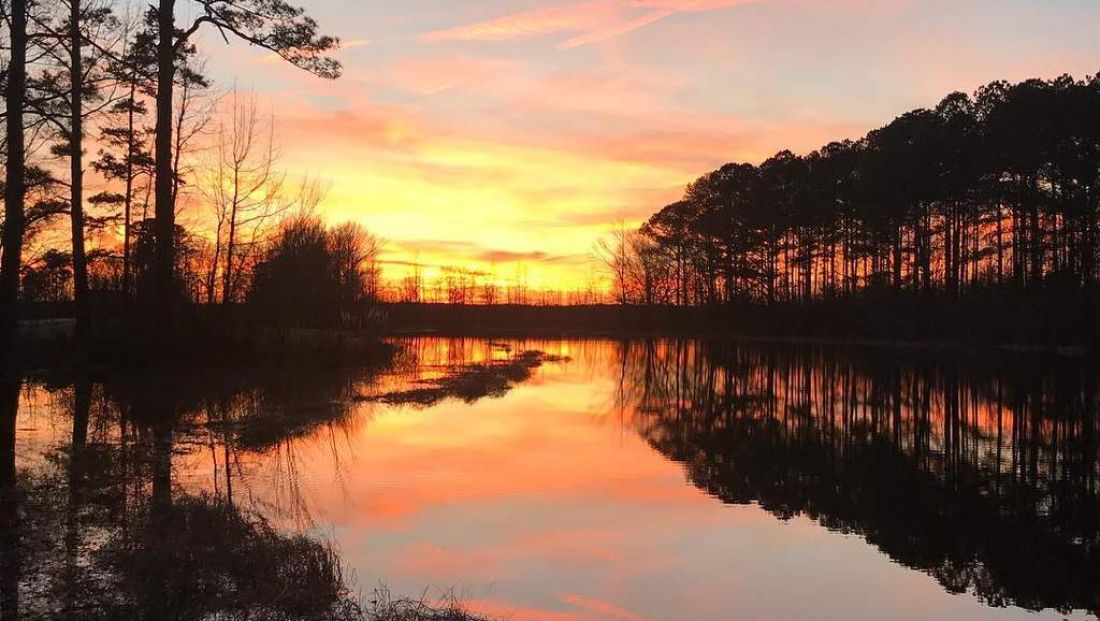 If you're like me, you love camping. If you love camping, you likely love North Carolina. My friends and I love camping in North Carolina where there's no shortage of hiking trails, waterfalls, mountains, lakes, and rivers. However, I just got back from a camping trip to rule them all – Camping on a platform alongside the Roanoke River. There's plenty of opportunity to camp along the Roanoke, but my friends and I took our kayaks between two incredible platforms.
First, we stayed upriver at Tusca Landing. This campsite featured access to nearby historic sites with open-air and screened in platforms and an in-ground toilet (much appreciated by campers). Within a half mile of the campsite we were able to explore Historic Halifax on a walking tour of nine historic structures and a revolutionary-era cemetery. Afterward, we meandered into Downtown Halifax for lunch.
For the second half of our stay we were at the Tillery platform. Nestled on a bluff above the Roanoke River, this campsite featured an enclosed camping deck, an open-air camping deck, a fire pit and several docks for river access no matter the tide. This campsite accommodated my whole group of wilderness-loving friends.
Stay the weekend in one spot or kayak your way down the Roanoke to experience all of the various platforms. Either way, I promise this trip will top your camping list.