Ride the Wake on Lake Gaston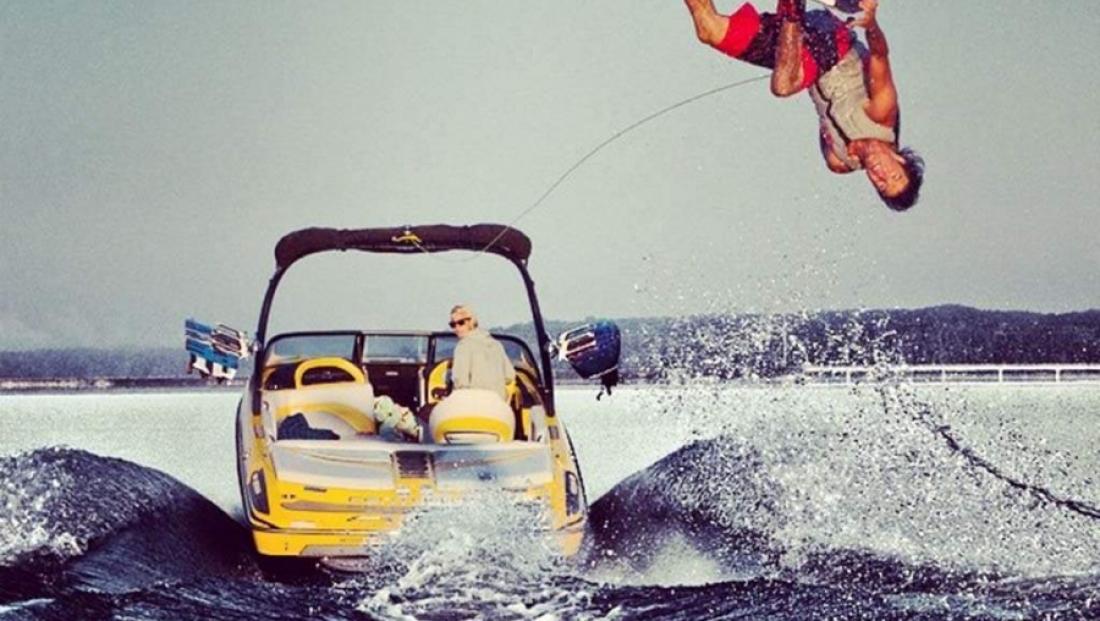 Calling all air boarding enthusiasts (or wannabes) – Lake Gaston has a ride for you!
Pro wakeboarder Adam Fields is celebrating the 15th Anniversary of AF Wake with a new location in Littleton. Each summer AF Wake coaches nearly 2,000 first-timers and experts, teaching them a love for the style and how to avoid faceplants! You can buy or rent gear like paddleboards, wake boards, water skis and tubes for your water adventures. At Wakesurf, NC they are making waves without the sand, salt, jellyfish or sharks. Their boats create an endless three-to-four foot wave that allows surfers to ride rope-free for as long as their legs can handle! Skilled instructors offer lessons every day for beginners and would-be champions. Bring a group and your boat (or use their boat) – you'll be going wake to wake before you know it.