Halifax County Featured in 2021 VisitNC Travel Guide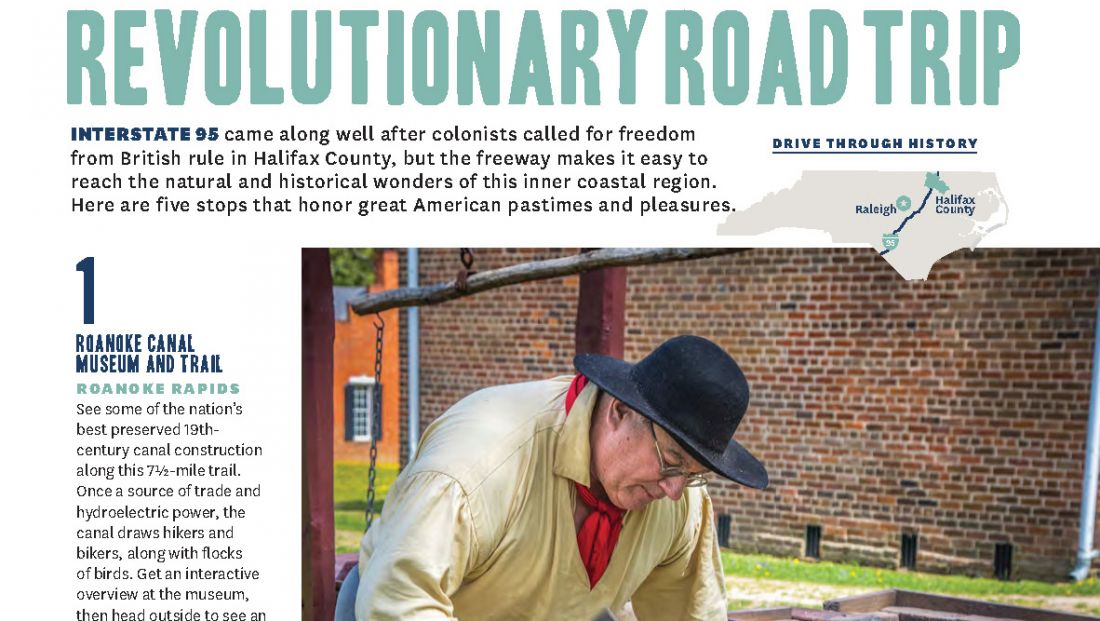 The 2021 NC Travel Guide celebrates the rich variety of North Carolina's landscapes and the phenomenal people who make this state their permanent or temporary home. Each year HCCVB works with the VisitNC editorial team to entice them to spotlight places in Halifax County in the state guide.
You can download a digital copy of the 2021 North Carolina Travel Guide here.
Here are some of the pages where our partners are listed. On page 58 (42 in the print version), the Cryptozoology and Paranormal Museum was mentioned as a must-see epic collection. On page 104 (88 in print), the Weldon Mills Distillery is prominently featured in the section about NC distilleries. On page 110 (94 in print), Halifax County received a full page of editorial entitled Revolutionary Road Trip. This editorial features the Roanoke Canal Museum & Trail, Ralph's Barbecue, Riverside Mill, Sylvan Heights Bird Park, and the Historic Halifax State Historic Site. On the next page, the HCCVB placed a full-page ad featuring Roanoke Rapids & Weldon. On page 115 (99 in print), Medoc Mountain State Park is mentioned as a creature feature.
The printed guide is now available at the North Carolina Welcome Centers and will be distributed by VisitNC all over throughout the year.